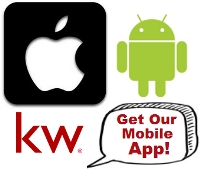 Thurmond Group 
Search Lakeland - Polk County - My Florida MLS Area
Whether you are buying property or selling property, locally or from out of state, allow us to help you find the biggest deals in the Lakeland / Winter Haven / Davenport areas or help you obtain the highest value possible for your home. 
As trusted Central Florida real estate experts for over 17 years, we have contacts at all local and regional banks and credit unions to allow you access to the hottest properties, short-sale and foreclosure listings, as well as our unique buyer's marketing system to help expedite the buying process!
What you want - when you want it - right at your fingertips.
Do you have a problem property? A problem mortgage? Do you owe more than your home is worth? Don't know? Well, you found the right place on the Internet to for help.

If you indeed desire a proven Realtor for the Lakeland - Central Florida area, please let us make your real estate transaction as easy and stress-free as possible. Send us an email, a text, or call us - we're here to serve you

.
 When you contact us, make sure you ask for:
Visit any property, navigate to our website from your smart phone and enter the MLS number of the home and get a immediate access to a comprehensive list of photos and detailed home pricing along with detailed interior information.
We look forward to providing you all of these Polk County real estate services for FREE and look forward to hearing from you!